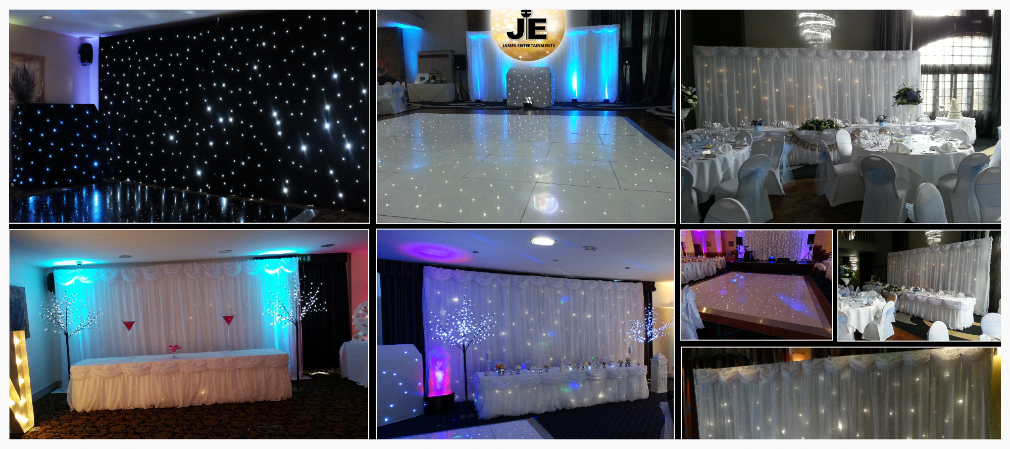 James Entertainments Provide Luxury Top Table Starlit Wedding Curtains | Backdrops | Starlit Table Skirts & Cake Table Skirts
Here at James Entertainments we offer Luxury Fibre Optic Starlit Wedding Curtains. They come complete with matching Fibre Optic Top Table Skirts & Cake Table Skirts perfect for dressing off the Top Table during the Wedding Breakfast creating a great focal point.

Our Stunning White Fibre Optic Starlit Backdrops come complete with custom made swags, which are also matching on the Cake & Top table skirts.

They also feature extra Fibre optic lights, compared to other products on the market, They can also feature various coloured Fibre Optic lights upon request.

These amazingly stunning White Backdrop/Curtains can extend to a massive 6mtrs, with Starlit Table skirts up to 24 meters

We offer a combo deal on the 6mtr Wedding Curtain, 24mtr Table Skirt with matching Cake table Skirt to add the WOW Factor to your Top Table on the biggest day of your life.

We also offer 6mtr white or black starlit backdrops for dressing off stages and walls for afternoon or evening functions. These backdrops are perfect for creating a feature wall within your chosen venue.
Why not add our Starlit Curtain to a package to receive huge discounts?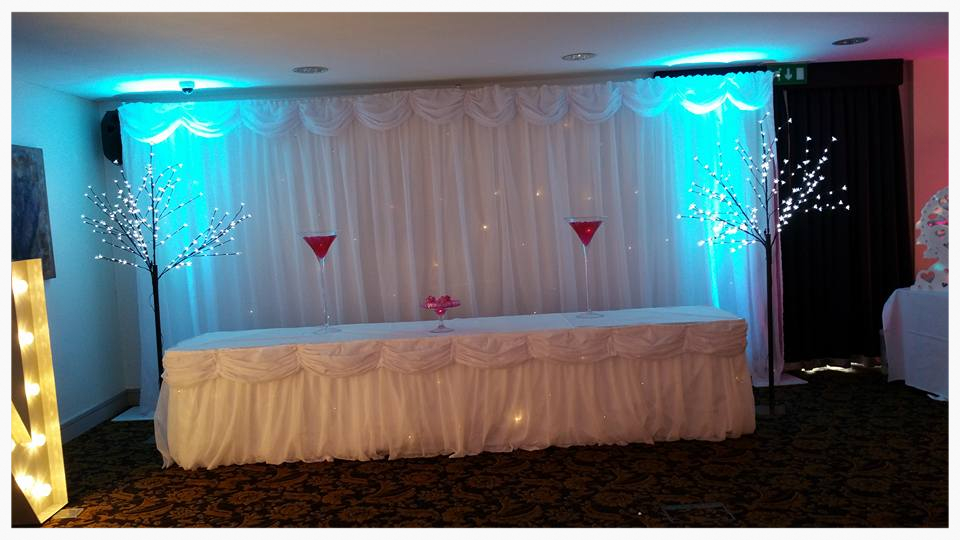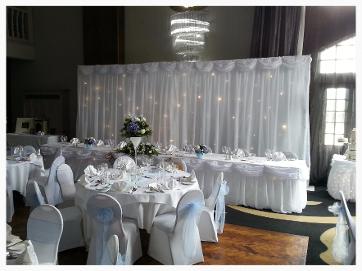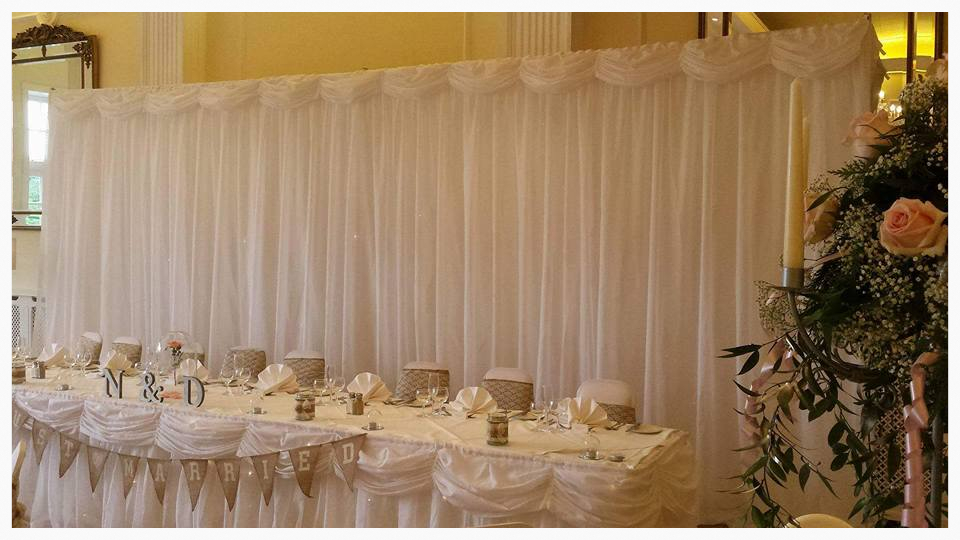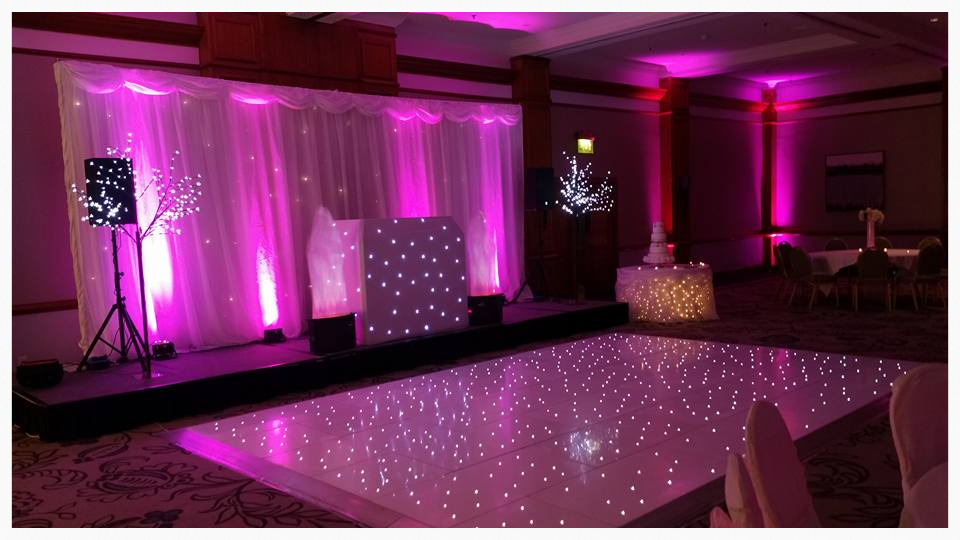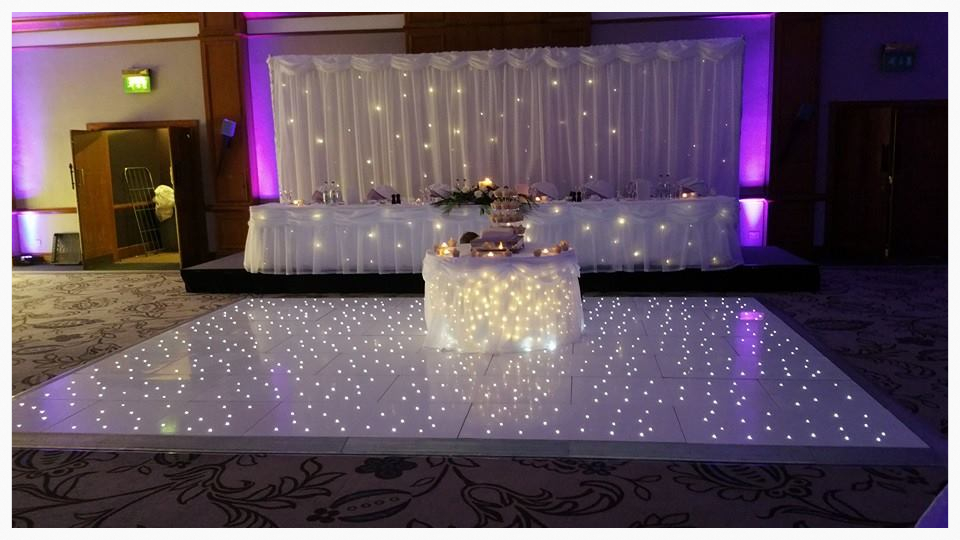 Contact James Entertainments on:- 07838 960895 or 07578 518119 Email:-jamesentertainments@outlook.com